Waterproof Flooring in Chandler, AZ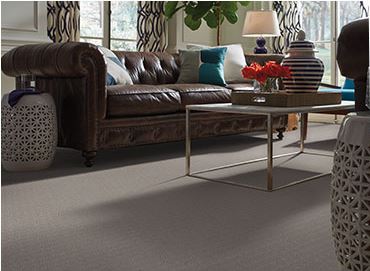 Create a beautiful home while avoiding expensive repairs and maintenance by choosing waterproof flooring in Chandler, AZ, from Flooring America. At our local flooring showroom, we carry a wide range of attractive materials for rooms of all sizes and styles. No matter what you are looking for, you are sure to find the perfect waterproof luxury vinyl flooring to fit your specific tastes. Shop with us today to learn more about our collection of flooring materials for every room.
Waterproof Flooring Options for Your Home
Make a beneficial change to your home with new waterproof floors. No matter what style you want in your space, there is a waterproof option for you at our local showroom. We make it easy for you to upgrade the look of your residence without overspending on your materials.
From the moment you turn to us for your new waterproof flooring, we are here to help you create the look you've always wanted. We are available to speak with you about each of your options so that you make the right choice for your property.
Whether you are choosing between waterproof carpet or waterproof vinyl flooring, you will make the right investment when you shop with us. Our collection of waterproof flooring includes materials from some of the top brands in the industry today, including Downs H20 and Tigressa H20.
Top-Quality Waterproof Luxury Vinyl Flooring
Homes with children, pets, and other sources of heavy foot traffic require a durable flooring material to prevent damage from developing over time. While accidents may happen, you should not have to deal with water damage caused by pet stains, spilled beverages, and other incidents.
From basements to bathrooms, all moisture-prone areas in a home are protected when they are fitted with the right flooring material. Our waterproof vinyl flooring allows homeowners to create a stunning style that holds up to any spills. Maintenance is easy, with only a vacuum or dust mop needed to clear the floor of any loose dirt or dust.
Waterproof flooring features a unique construction design that makes the material naturally resistant to water and moisture. Whether you are looking for a trendy or classic style, you are sure to find the right waterproof vinyl flooring variety to fit your unique taste preferences.

Contact us in Chandler, Arizona, to learn about our waterproof flooring collection. We proudly offer waterproof luxury vinyl flooring for customers throughout the area.