Add Your Style To Any Room! Tribute™ Paint Collection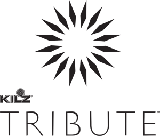 Discover a beautiful and affordable way to enhance your home's interior with our line of Tribute paint. With hundreds of colors in multiple sheens, adding a fresh new color AND new flooring will truly transform your room. Tribute interior paint is the most technologically advanced acrylic product to date, offering the best of coverage and stain resistance in one convenient package. Visit our showroom to browse colors and match your favorite floor with your favorite colors. Contact us before your visit and tell us about your project - complete the form on this page. We can have the latest flooring styles paired with the hottest colors of the year...ready and waiting for your visit.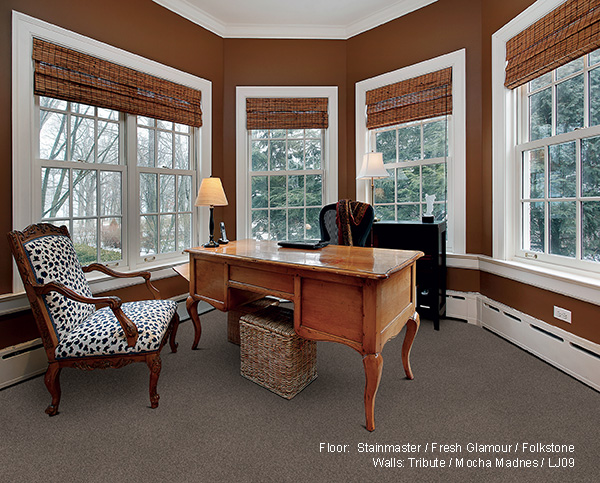 Tribute interior paint combines the properties of both paint and primer to deliver a variety of benefits in just one application. Forget about stains. Tribute boasts exceptional stain-blocking properties and also resists future smears and spills. Unlike many paints, Tribute is brought to you by the makers of Kilz stainblocking primers, so you can be sure the stain blocking capabilities of Tribute are the most superior in the industry.
Partnering With A Trusted Paint Brand
By partnering with Kilz to offer you the Tribute collection, we are able to bring our clients the very best in specialy paint. Kilz is known nationally for its commitment to creating products that offer pure, striking colors and reliable coverage.
When you purchase Trubut interior paint, you receive more than just flawless coverage and exceptional quality. You receive the latest in color fashion combined with industry leading stain blocking and color retention technologies.